Our claim: "smiling children – smiling teeth, a visit at the dentist can be fun!"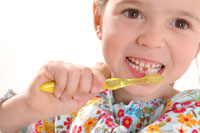 Your child deserves to be treated with respect according to its age and needs. Lets work on this together.
A well - educated and interacting team will help you and your child to keep its teeth healthy. If a treatment is still necessary, we will make sure you experience a relaxed atmosphere, providing explanations using dolls, magical birds, magic sacks and hypnosis. Also, we have the possibility to work with anesthetics or sedation (doze).
The fact that we explain everything very detailed and work fee of pain for the child, guarantees a relaxed and comfortable atmosphere and successful treatment. Baby teeth are very important. They not only help with eating, but also are important for language and speech development. They further act as a placeholder for secondary teeth. Different ways of treatment in our surgery include:
Fillings
Child Crowns (Knight or Princess Teeth)
Placeholder
Childprothesis
Prophylactic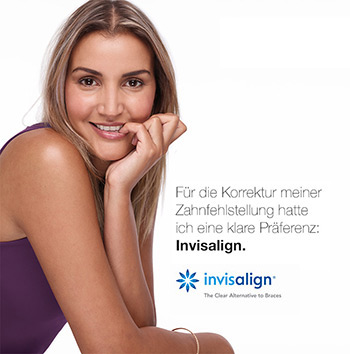 Orthodontics
In general terms, orthodontics comprises of the recognition and treatment of jaw or tooth misplacements. Usually this is done in two phases: First, misplacements are corrected using carious ways. What follows is the stabilization phase of the achieved result.
A healthy smile is the business card of people! Straight teeth also fall under this. For this our services also include the ideal positioning of teeth under the use of orthodontic treatments. Regardless of adults or children we offer the entire service range of modern orthodontics:
Removable bracelets
Fixed bracelets
Aligner bracelet invisalign R