An attractive smile with natural healthy teeth not only looks nice but is also a sign of good health. Our goal is it therefore to keep your teeth healthy as long as possible with the highest amount of support from our prophylactic treatments. Under the influence of increasing life expectancy, day in day out, our teeth have to resist ever growing chewing forces and acid attacks as a result of food consumption. For this reason, it is no surprise that some teeth, after years of good service require slightly more care and have to be rebuild by inserting inlays, partial or full crowns. For this, since many years now we use only highly aesthetic materials fully made from ceramic. Those are of equal quality to the natural original in terms of functionality, abrasion & breaking strength as well as aesthetics.
Unfortunately however, not always all teeth can be maintained, e.g. because they are too strongly damaged by a Periodontitis. In this case, we remove the appropriate tooth with careful procedures and advise you comprehensively on different denture possibilities. In the meantime, implantology (hyperlink to implants) nowadays also offers many possibilities, even with substantial tooth loss of making a radiating smile possible with "firm teeth".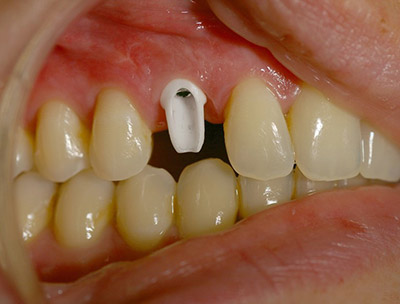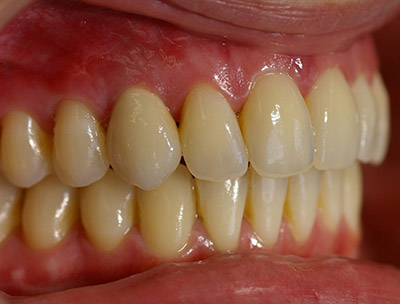 But by far not every missing tooth needs to be replaced inevitably by a crown or an implant. On the contrary, modern dentistry offers a whole number of different reconstruction possibilities. In some cases, it is a better option to replace the missing tooth by conventional bridges, fully made from ceramic or even use a removable prosthesis. Modern materials and innovative construction principles make it possible for us to provide these denture forms in a highly aesthetical way, comfortably and free of complications for patients.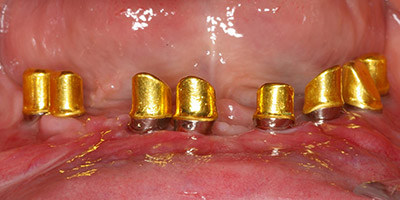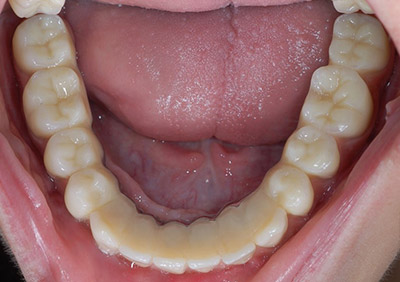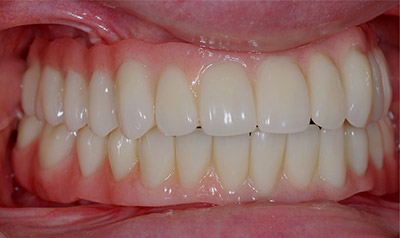 In order to guarantee the highest possible quality, all work procedures and treatments are undertaken using magnifying glass views by specialized dentists following newest scientific insights. All our dentists also share many years of experience in the field. In addition we are only using dental technology from the following regional dental laboratories:
High innivation "digital" dentistry provides natural looking dentures
Who is not familiar with the situation, hoping and fearing at the dentist for everything to be fine again this time and not one of the teeth having to be rescued by crowning? Already the thought of the individual treatment steps as for example taking molds and the sticky mass drives cold sweat on the forehead.
But at least this scenario, in many cases now belongs to the past. After the dental revolution in Germany due to the introduction of Dental Implantology at the end of the 90s, a second substantial radical change announced itself for some time by the employment of CAD-CAM technologies within the field of dentistry. CAD-CAM stands for the computer-assisted design and computer-assisted production and manufacturing.
Ten years ago, casting furnaces and the processing of precious metals dominated the daily picture in dental labs as foundations for denture treatments. Today, scanner, high-performance computers and five-ACH milling machines replaced those. This change already for some time permitted the employment of innovative ceramic within the range of crown and bridge technologies on natural teeth as well as dental implants. This very change is now no longer limited to dental technology itself, but will lead to the exceeding of the borders of dental practices.
For example, innovative intraoral scanners permit the scanning of individual teeth or even whole tooth rows directly off the patient and allow the production of modern ceramic crowns using computer aided design together with milling the crown in the mentioned milling machines.
Only the individual patient's characterization of the manufactured crown at the end of the production cycle is an analog step using the art-crafting skills of dental technologists.
This "digital workflow " reduces the process of taking molds that can often result in errors, while increasing the patient's comfort. Additionally, the early examination of the individual work procedures permits the dentist to have an early check of the individual steps going forward in relation to the later restoration and therefore also increases the later accuracy and fit of the denture.
A further big advantage "of digital casting" consist of the fact that the data is available within seconds, and with the use of glass-fiber reinforced plastics provisional crowns or bridges can be manufactured in a very short amount of time. Those are sufficient in terms of functionality and aesthetics, while waiting for the final individualized ceramic restorations manufactured by the dental technician.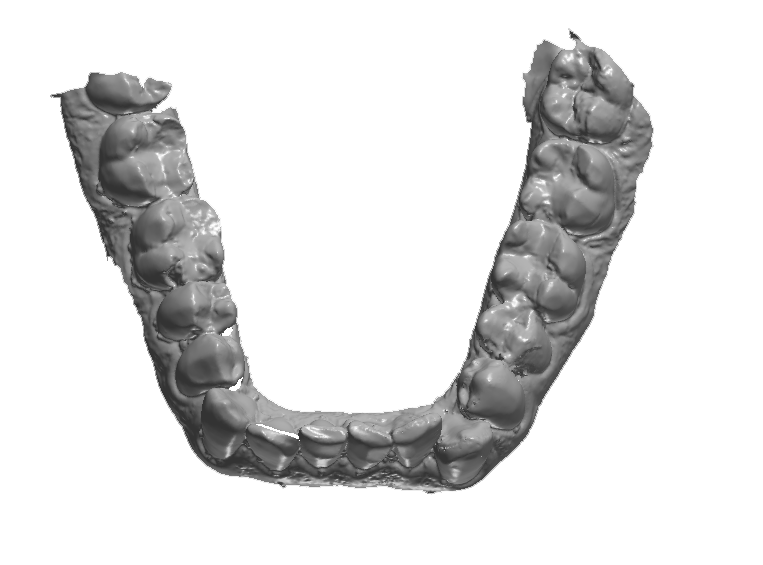 Already today, dentistry is "digital " in many ways. Therefore we recommend you don't stay in the analog age but become digital and make an appointment in our dental clinic.